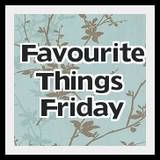 We've been battling nasty colds around here. Low-grade fevers, snottin' & sneezin'...just tons of fun. The House of Seams Inspired believes that the quickest cure for a cold is plenty of rest, lots of water & green tea, and a heaping dose of humor (not to mention Rockin' Rye for the adults...just kidding!).
This brings me to my Favourite this Friday: finding humor on the Internet. There's lots to choose from out there. Here are some that made me giggle while blowing my nose this week...
Image Source
And the photo that made me laugh the hardest, and then turned into a huge coughing fit...but oh, so worth it. ☺
What's your favourite this Friday?
Happy Friday!