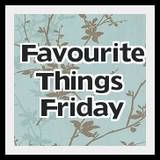 Yesterday was full of busy ToDo list kinds of things. I'm so glad I got it all done! That means today's list is quite smaller. ☺ Part of my yesterday was spending time with Son#2, which also happens to be my Favourite Thing this Friday.
Son#2 purchased a skateboard with his Christmas cash. In order to make the purchase acceptable, he was required by Momma to pick up some elbow & knee pads too. With all his new gear (and the helmet he already owns), we headed off to the skate park. We're fortunate to have an indoor skating park not far from our home. It opens early in the afternoon, and we were not only the first to arrive, we had the entire skate park to ourselves for the first hour.
This is the park when it was first built.
It has a much more 'lived-in' look to it now. ☺
I absolutely loved watching Son#2 gather up his courage and skate around that park. He took a few shy passes, eyeballing the area and getting a feel for his new board. It was amazing to watch his confidence build as he tried the small ramps. He has quite a lot to learn, but he's ready to get back out there today. I love that about him...eager to try something new without the fear of failing...just jumping in with both feet and giving it a go.
The park began to fill with a few more kids. One 'pro' skater was so encouraging, and gave Son#2 some great tips to quickly succeed. These skaters have an interesting camaraderie. They all seem to cheer one another on, and get pumped when someone tries a new trick. (I've yet to figure out the language. Guess I'm going to have to Google 'ollie' and 'shredding'). Son#2 had a blast, and wants to return to the park this afternoon when he finishes his classes.
He came home tired and happy...and for a Momma, that is the best way to see her kids.
Happy Son#2...Momma's happy too.
By the way, I may have to take up skateboarding. I looked up calories burned from this activity. Did you know you can burn up to 500 calories with just 90 minutes of skateboarding? No wonder those kids are so lean and fit!
What's your favourite for this Friday?
Have you ever tried skateboarding or spent time at a skate park?
Happy Friday!