It's interesting the kinds of comments that can bring about a blog post. A few weeks ago, Mrs. P from
Quilting in My Pyjamas
(QIMP) and I were discussing the differences in our grocery stores. Mrs. P lives in Australia, and has fun-sounding foods like Tim Tams, bung fritz, and of course the world-renowned, Vegemite. One email led to another, and we decided our discussion was worthy of a blog post to share with all of you. While I'm posting my grocery excursion here,
Mrs. P is posting her visit at her blog
.
I am most definitely a budget shopper. With a family of five, including two tween boys with unending appetites, keeping my savvy shopping skills sharp is a must. We're on a tight budget of $450-$500/month to meet all our food needs. Before you start shouting, "There's absolutely no way!" I'll let you know it can be done if you keep one little thing in mind: Portion Control. If you're eating the correct portion sizes, you can stick to this kind of budget...and currently, I don't use coupons. Okay. Now that the technical stuff is out of the way, let's get to the breakdown of a typical shopping trip.
I make a monthly trip to the big warehouse, Sam's Club, for detergent (Mrs. P calls this Laundry Soap), meats, cheeses, chips, some cereals, and coffee. I also make a bi-weekly trip to a grocery store, Aldi, for everything else.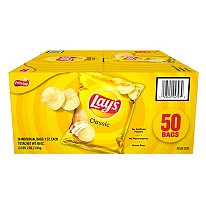 Detergent (170 oz) at Sam's is around $13. Meat purchases I make are chicken (1.98/lb), ground chuck (about $2/lb), and deli turkey ($7 for 2 packs). Cheese comes in a 5lb bag, pre-shredded for $11. This will last an entire month, and the pre-shredded is actually a few cents cheaper per pound than a big block I'll be shredding anyway.
I buy a box of 50 single-serving Potato Chips ($10.59), known as Crisps in Shay's neck of the woods. Why not buy the big bags that are 2 for $6? They go stale almost instantly after opening, and my kids help themselves to however many fistfuls they can get away with before I catch them. :o) I can send LittleGirl to school with a bag, and the boys usually have a bag of chips with their lunch a couple times a week.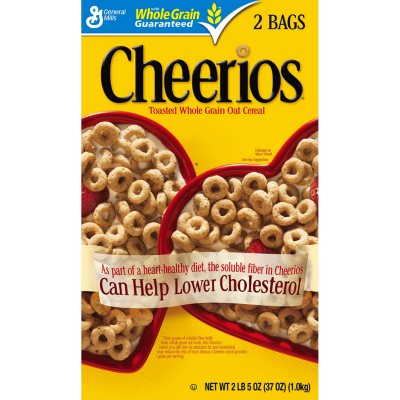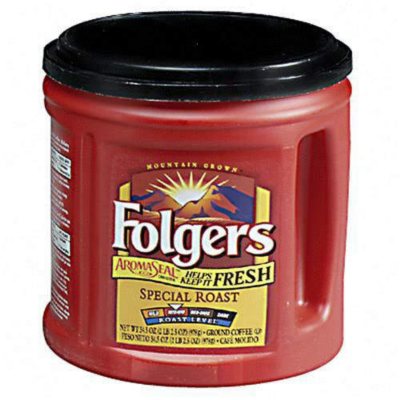 The cereals I purchase are Cheerios ($5.77/Twin Pack/37oz) and sometimes HoneyNut Cheerios. My coffee is Folgers Classic Roast ($11/39oz), which I have to drink EVERY morning to maintain my sweet disposition. While I'd rather have Starbucks, this is a compromise in my budget.
Shopping at Sam's is exhausting! It's a huge warehouse with shelves stacked to the ceiling, row upon row of food, and tables placed at strategic intervals to entice you with LOW, LOW Prices. You need to have a list, knowledge of average prices for goods, and no husband or children when you shop at Sam's. Actually, I like to take at least one son with me to do the heavy lifting. I can bribe them with a giant Cherry Icee and slice of pizza for about $2. I'd still rather shop at a smaller grocery.
Aldi is my grocery of choice because of the 'bang for your buck.' I typically bring home 8 sacks of groceries for $60-$80. Here's where I load up on pantry staples and snacks. My last shopping t
rip rang up 53 items for $80.61. This includes hormone-free Milk for $2.79/gallon. I purchase 4 gallons at a time. Bananas are 39 cents/lb, and I usually pick up about 4-5 pounds each shopping trip.
Apples come in 3lb. bags for $2.49. You can find Red Delicious, Jonathans, and my favorite, Fuji's. A head of lettuce is anywhere from 89 cents to $1.29 depending on the season. Roma tomatoes can be found for $1.19/six. A ten pound bag of potatoes is $3.99, though I only purchase these once a month.
I like to keep my pantry stocked with canned goods, which I can purchase for 39 cents - 59 cents a can. Items you would find in my pantry are: Corn, Green Beans, Carrots, Black-eyed Peas, Green Peas, Diced Tomatoes, Mushrooms, Cream Soups, and Refried Beans. My last shopping trip, I stocked up on Chicken Stock...32oz box for $1.19.
For us, snacks include String Cheese (12oz/2.69), Graham Crackers ($1.19/box), and Fig Bars ($.99/pkg), which are truly tastier than Newtons. We also buy popcorn ($2/large bag) to pop in our AirPopper. A dozen whole-wheat mini-bagels ($1.89) are great for a quick morning breakfast or mid-morning nosh. My kids would rather eat a bagel than have toast, though I usually purchase 6 loaves of 12-grain bread ($1.89) each shopping trip. Rice cakes round out our snack shelf. With a smear of Peanut Butter ($6 for 2 large jars at Sam's), a Caramel Rice Cake is a great afterschool pick-me-up.
There are some items I won't make a compromise: Toilet Paper and Toothpaste. I like my brands, and I don't want to try something else. We buy TP in bulk...DH is shaking his head and thinking "TMI! TMI!"...when it's on sale. I can usually stock up with 36 rolls of Charmin Ultra Soft for about $11. I buy Crest Toothpaste for the kids (99 cents to $1.19 on sale) and Arm & Hammer Advance White (pricey at $3) for DH and me.
So there you have it. Probably a little more than you wanted to know about me and my shopping habits. Oh, I forgot to add...we don't have sales tax on food items in South Carolina. For non-food grocery items, you'll pay 6% in sales tax.
Now pop on over to Mrs. P aka
Shay's QIMP
and check out her grocery list. She has some fabulous photos from her latest shopping excursion. Be sure to leave her some sweet bloggy comment love.
What's on your shopping list? Are you a budget shopper? And what about coupons? Do you use them? hmmm...that's an entirely new post, isn't it? :o)
Happy Shopping and Happy Tuesday!