Gosh, this week has zipped right on by for me. Has it for you? While it was busy-busy, I don't feel I accomplished much. I'm looking forward to the weekend, because I'm planning on holing up in my sewing studio. Mom's takin' the weekend off. Kids and spouse will have to fend for themselves. I see a lot of television, video games, and junk food in their future. ;o)
Yesterday afternoon, I had the privilege of helping out a neighbor. It was a last-minute childcare moment, and I was happy to help. There's nothing more soothing than holding a new baby, singing lullabies, and reveling in her little coos. This sweet girl loved to chatter! I enjoyed every precious moment, and was surprised by my afflatus: The desire for more children has diminished. I finally feel finished.
Now, don't get me wrong. I love babies and children. The desire to have more children has been strong for several years. I'd hold a baby and just ache with want, even though I had three babies of my own. I was always surprised by the desire. I was just as astounded yesterday when I realized the desire had passed. I like where I am in my life. I love the stages and ages of my children. I'm ready to move on. Wow! It's amazing to process these feelings. Life is good, isn't it? :o)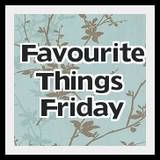 Time to play along with
Shay over at Quilting in my Pyjamas
, and all her bloggy friends as we celebrate another FTF. And celebrate, I will. My favourite today is the United States Postal Service, for without the USPS, I would not have lovely packages and letters delivered to my door. Here's a little history...
In 1775, Benjamin Franklin was appointed the 1st Postmaster General.

Stamps were not issued until 1847, and surprisingly, pre-payment of postage wasn't established until 1855.

The Pony Express began in 1860...my great-grandfather was a Pony Express Rider, who lied about his age so he could hold the position.

Airmail began in 1918.

Zip Codes were established in 1963.

The "Forever" stamp was issued in 2007.

Currently, it costs 44¢ to mail a 1-ounce letter.
If it weren't for the USPS, I doubt there would have ever been UPS or FedEx. I love getting packages, don't you? Earlier this week, I squealed with delight when I heard the Big Brown Truck passing through our neighborhood, screaching to a halt in front of my house. I watched out the door, and almost ran into the arms of the delivery guy to give him a big smack on the cheek. Here's what he delivered:
And that's why the US Postal Service is one of my Favourite Things. :o) Now, hop on over to Shay's and post your favourite. Don't have a post? That's okay. Hop on over there anyway and check out all the other favourites. You'll be sure to meet some really nice people, and you'll definitely make some new bloggy friends.
How are you spending your weekend?
Do you ever take a break from your life
and indulge in your hobbies?