Like most children, LittleGirl loves to draw, and color, and paint, and chalk pictures. She enjoys creating. The subject usually doesn't matter to her. It's the simple act of creating an image with her own little hands that brings her joy. Sewers and quilters and scrapbookers and photographers, can you relate? :o) Two years ago when her school career began, LittleGirl excitedly ran to the car and exclaimed, "Momma! There's a whole room just for art! I get to go there every week!"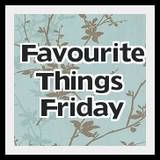 Thus every week LittleGirl would bring home her creations. Now, I readily admit. I'm a Mom who doesn't put things my kids have made on my fridge. GASP! I just can't stand the visual clutter. Plus, the front of my fridge isn't equipped to hold magnets. I cannot fathom scraping pieces of cellophane tape that you know would pull off unevenly and be stuck for eternity on there. Nope. No fridge art for us. We look at those art papers, and if it's deemed worthy, we put it into the Keepsake Folder.
But one piece of art LittleGirl created was drawn with such love and care, I simply couldn't relegate to the Keepsake Folder. This one drawing, using crayons and markers, depicted such a sweet scene, we decided it must have a place of honor in our home. It started out in our den, tucked into the corner of our giant mirror. Then we decided it was so lovely, we should frame it. Yiayia had given us some frames, and there was one in particular that use to hold a family portrait. It was perfect for this piece of art! Framing it up, we hung LittleGirl's masterpiece in our kitchen, a room we spend many hours together. There we see this art daily, and DH and I are reminded how precious a gift our family is...not only to us, but to our children as well. They realize they are blessed too. That's why LittleGirl's Art is one of my Favourite Things.
What's your Favourite Thing? Hop on over to Quilting in My Pajama's blog and add your link! While your there, visit the others and leave some bloggy love by adding a comment. :o)