I'm very behind in my sewing. Fall is upon us, and I must stitch up some new clothes. I have no sewing or crafts for Sew&Tell and LushStuff this week. This is why...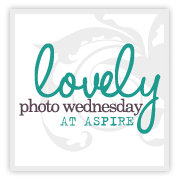 My babies at the beach, and having fun together.
I'm so using this as a reminder to them
that they actually do love one another!
Click the snap to see those happy faces up close
You know I love blog hops, so I'm extremely happy that Shay over at
Quilting in my Pyjamas
decided to continue her Favourite Things Friday. Friday's almost over for her, as she lives Down Under; however, she has graciously extended her linky party for those of us in the States. Thanks, Shay! :o) So what is my Favourite Thing for this Friday?
It's a pickle fork. Huh? Why would a pickle fork be a favorite? Because it belonged to my Grandma.
As a very tiny girl, I remember seeing this little fork on Grandma's well-dressed table. There it was placed along side her glass relish tray full of bread and butter chips, and sweet gherkins. I loved having the opportunity to pick up that dainty fork and spear a pickle or two for my plate. It seemed made especially for me and my small hands. It had a unique shape, different from all the other flatware Grandma had. I liked the curves and the weight of this fork.
When I was about 20, I left the Midwest and moved to a foreign land known as the South. ;o) Visits back home were few and far between. Several years transpired before I actually saw Grandma again. Upon the arrival of my first child, I felt a strong urge to take him to see my grandparents. DH, Son#1, and I boarded a plane and flew the long miles in a few short hours. It was one of my most memorable visits with Grandma and Grandpa.
Every morning, Grandma and I would rise early, and while the rest of the house was sleeping, we'd have our coffee and just enjoy each other's company. I can't recall the exact conversations. I just know how much I treasure having the chance to spend some one-on-one time with her. A few hours would pass, and the others in the house would begin to awaken. Son#1 needed breakfast. Grandma would pull out her cast iron skillet and cook him some eggs. She'd fix a little plate for him and hand him the pickle fork as it was just the right size for his small fist. I made a passing comment to Grandma about how I loved that fork. She just smiled.
Our time together went by so quickly, as it often does when visiting with those you love. It was soon time to pack our bags and leave for home. I tried really hard to keep myself together while saying goodbye. I couldn't help but wonder if this was the last time I'd see Grandma and Grandpa, and actually get to hug and kiss them, and hold onto them. I hadn't realized how much I'd missed them until I was with them. :o)
We arrived home and began attending to all the tasks one must do after being away a few days. Son#1 was fed, bathed, and put to bed for the night. Mail was checked, email was checked, family phone calls were made. Finally, I was able to begin unpacking the cases from our trip. Piece by piece, I sorted and separated the clothing and accoutrement. Reaching the bottom of the bag, I noticed a yellow cloth. What is that? I don't remember packing that. Carefully pulling it up from the dark recesses of my bag, I burst into tears when I unwrapped the cloth. While I wasn't looking, Grandma had tucked in the little pickle fork and sent it home with me. That's why a pickle fork is one of my Favourite Things. Happy Friday!
Grandma's Pickle Fork...A Favourite Thing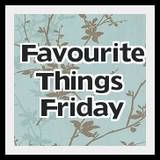 />